Getting Started
Let's have some Phun! We'll walk you step by step through the application download and setup, and Buy PhunToken Portal to get you set up with your investment and wallet.

This guide will walk you through the following: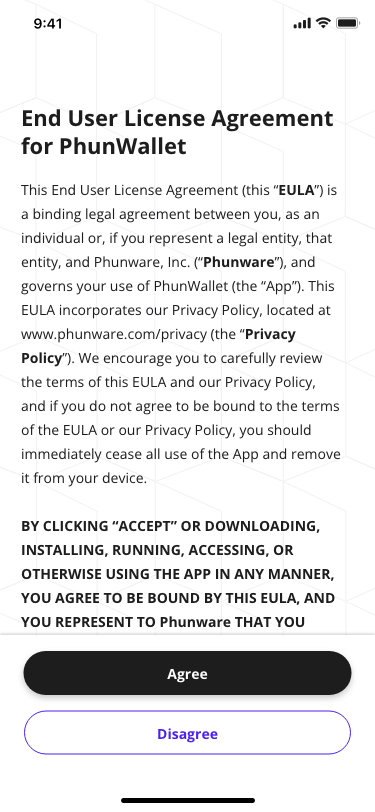 PhunWallet App Onboarding
1
Upon launch you'll need to read through and accept the EULA to continue; select Agree to continue.
2
You'll then see a landing screen where you can Set Up Account, Log In or continue with a verification code if you were mid-signup and did not complete sign up. Assuming you're a new user, continue by tapping on Set Up Account button.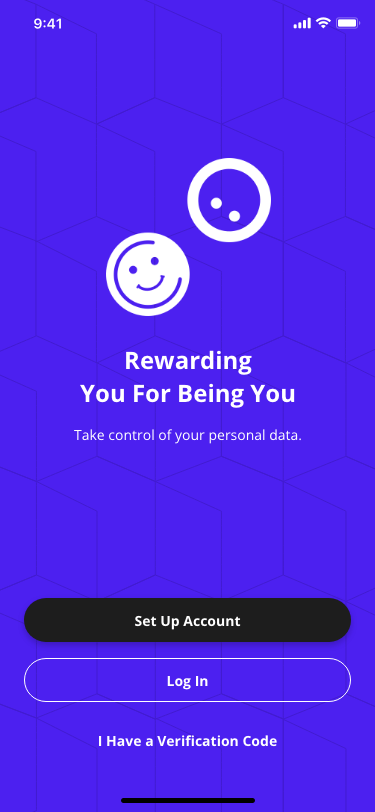 3
Fill out the registration information and agree to the Terms & Conditions and Privacy Policy by tapping on Complete to continue.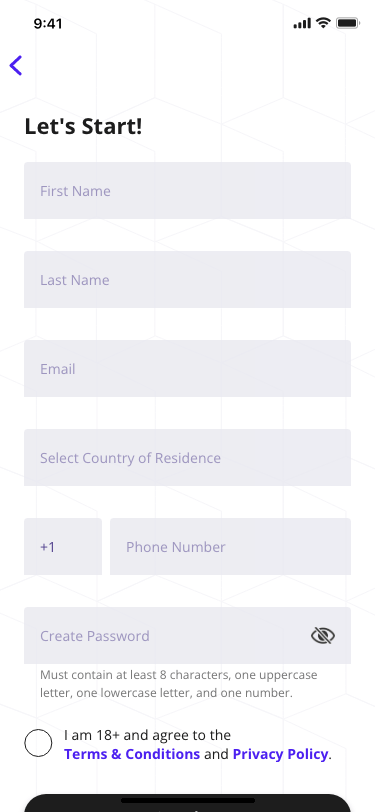 4
You'll then be asked to verify your phone number and will be sent a verification code through a text message. Enter in the provided code and tap on Submit to continue.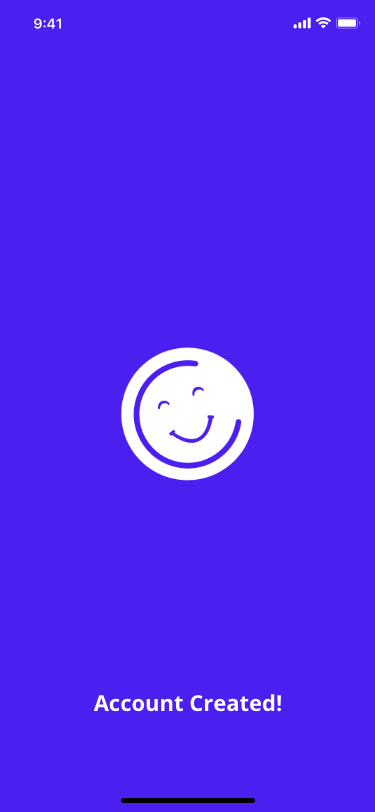 5
Congratulations, your account has been created! As a final step, you will receive an additional code through email, which you can enter on the next screen to confirm your email address. Select Submit to continue.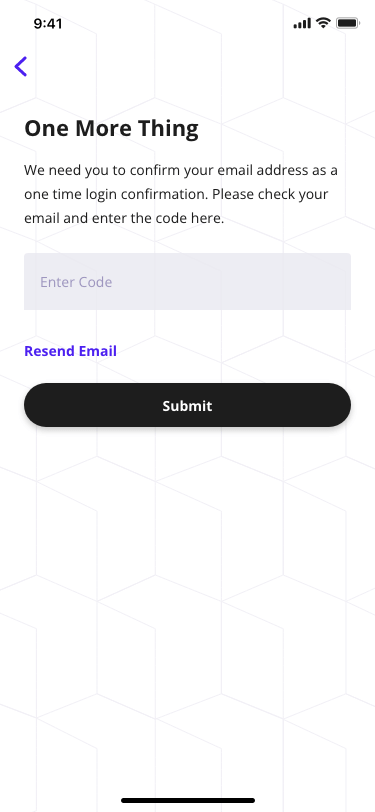 6
You'll then see your first opportunity to earn by hitting the Daily Promo button! Tap on the smiley button to begin earning then tap close to continue.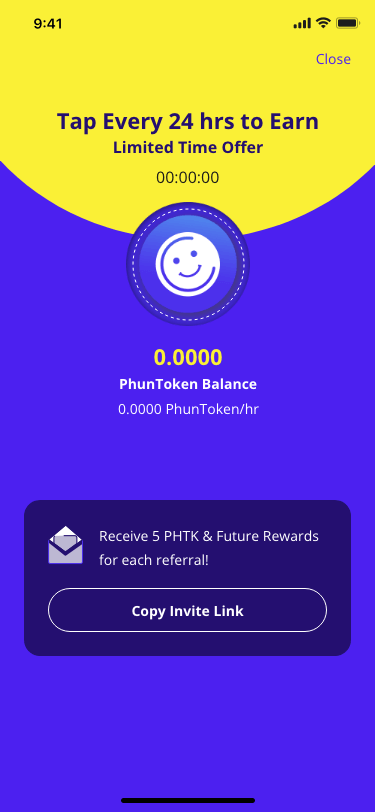 7
Welcome to the main feed of the application, where you can keep up to date on all the available opportunities to earn PhunToken. To continue on to Wallet Generation, tap on the wallet icon in the bottom right.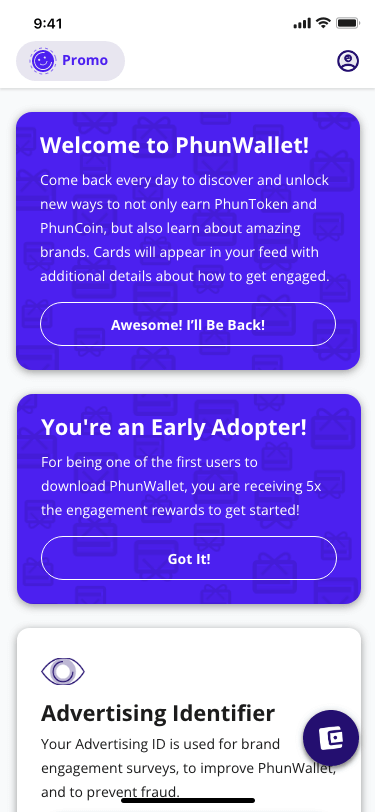 PhunWallet Generation
1
Within the wallet view, you can select Generate Address for Wallet to get your Ethereum address set up.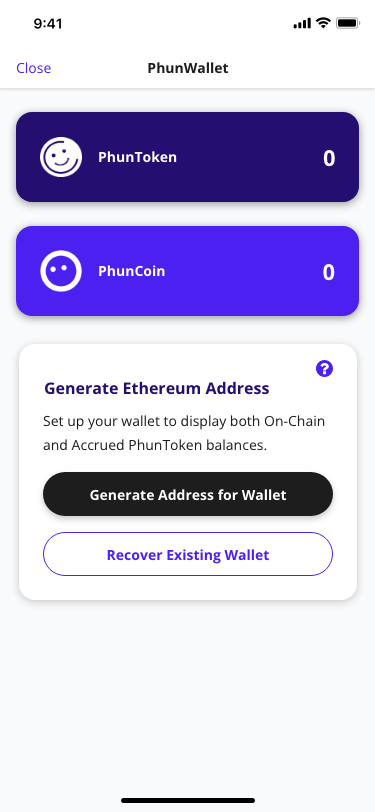 2
The next view will explain the importance of setting up your wallet and writing down the recovery phrase. PhunWallet cannot recover your wallet if you do not have the phrase written down. Agree that you will write down the phrase and select Continue.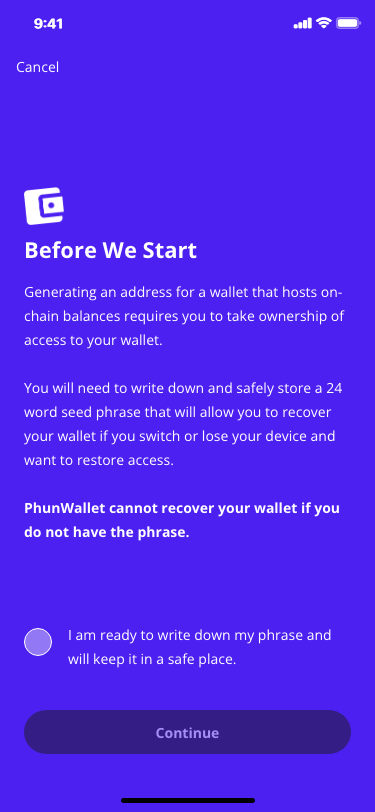 3
Next you will be shown your 24 word seed phrase. Write each word down in`the order they are shown. You can tap on each word to keep your place as you go. Tap I'm done once you've finished writing them down.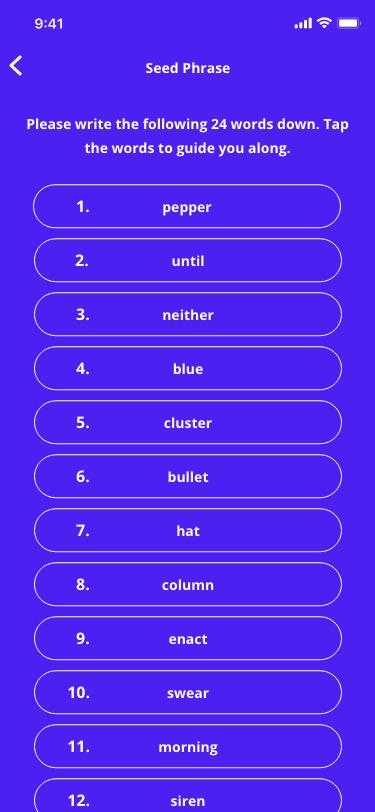 4
Let's check your work! The app will ask you to confirm a word from the seed phrase to ensure you have it written down. Enter in the word and continue by hitting Submit.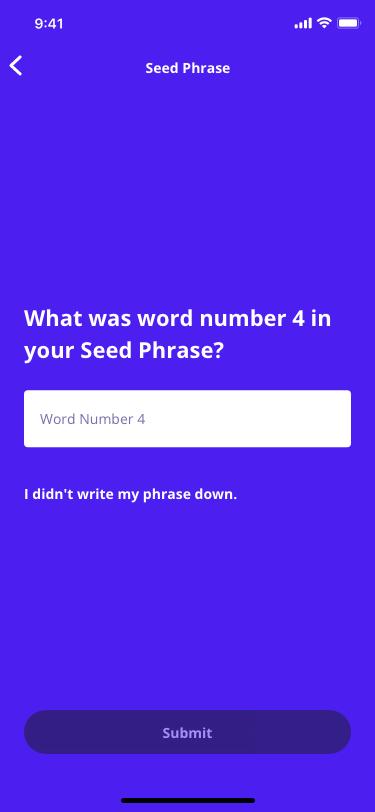 5
Congratulations, your wallet recovery has now been enabled. Be sure to store your seed phrase somewhere secure. We cannot help you recover your wallet without these 24 words that are unique to you.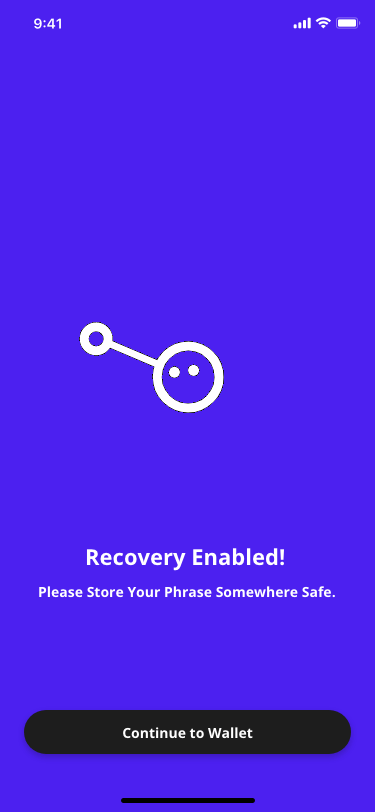 Copying Your Wallet Ethereum Address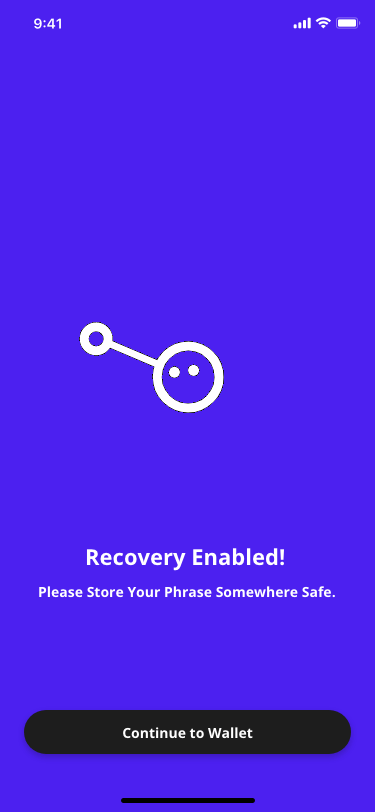 1
Now that your wallet has been generated, you can tap on Continue to Wallet to be taken to the wallet view. You will be able to access this view from the wallet icon in the main feed view in the future.
2
At the bottom of your wallet view, your Ethereum (ETH) address key will be displayed. You can tap on the copy icon on the right to copy this address to your phone's clipboard.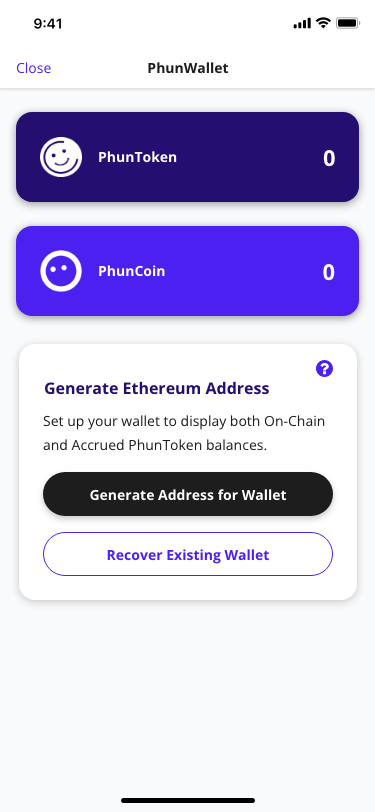 3
Paste this address key to a place where you can access it on the web.
Buy PhunToken Portal
If you would rather follow a step-by-step checklist, follow the steps below: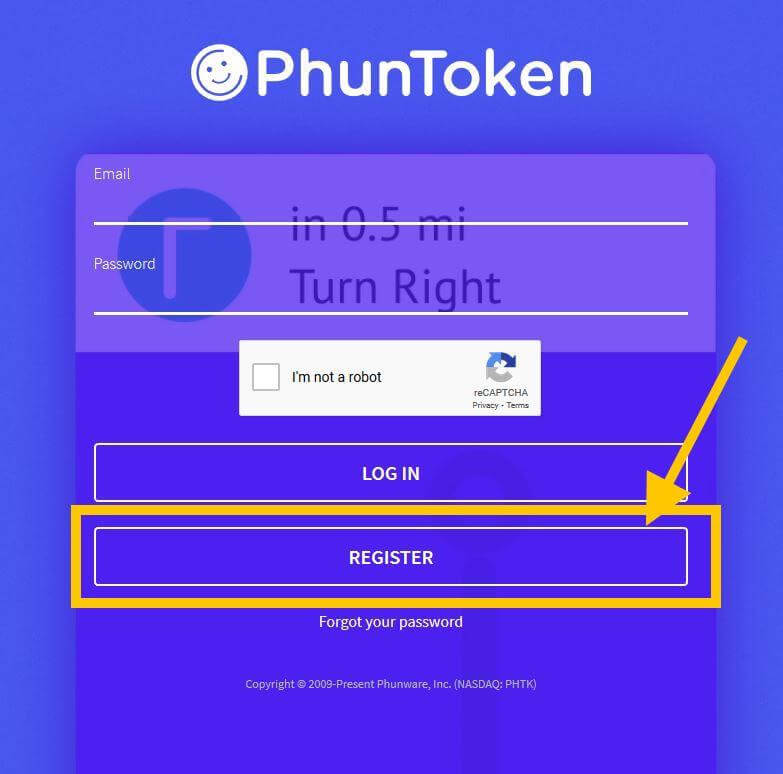 2
After completing registration, please log in and complete your KYC by clicking the KYC Verification button. Please allow a few minutes for the KYC confirmation to complete.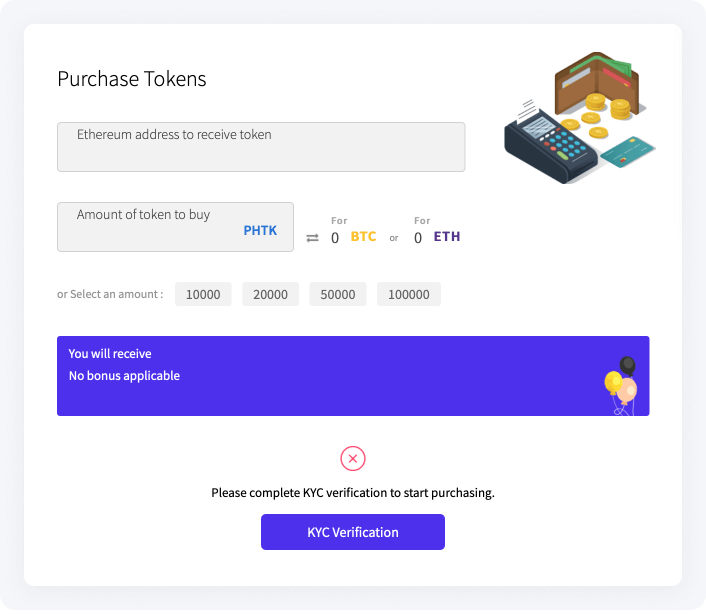 3
Please make note of your Referral Link which you can share to receive additional PhunToken for each person you refer that completes a purchase.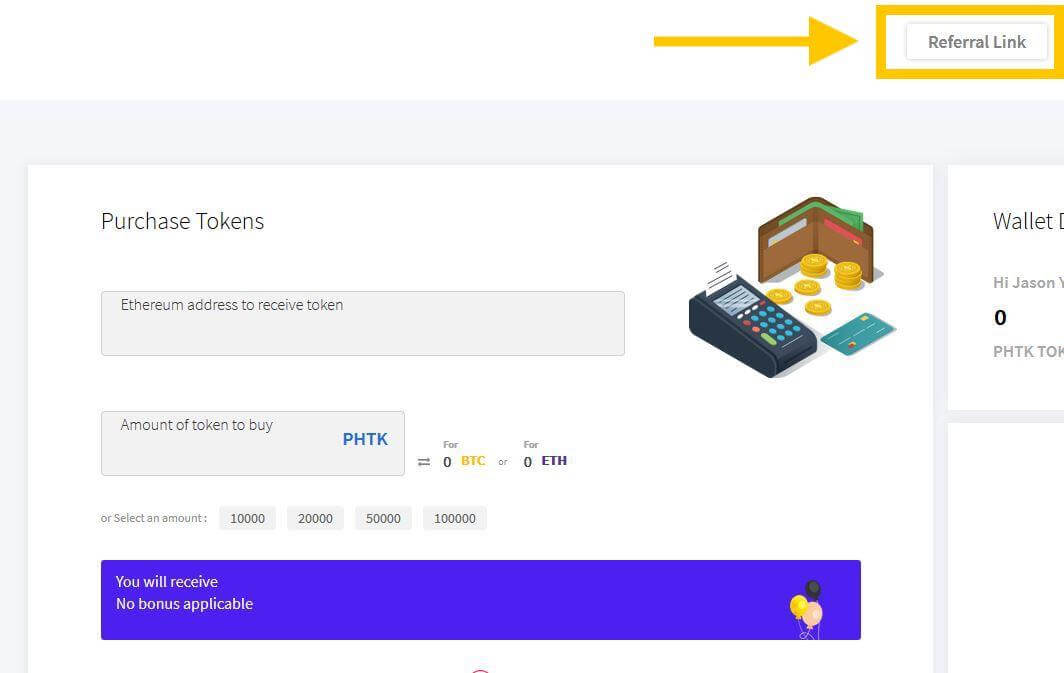 4
Enter your PhunWallet ETH address where you would like to receive your PhunToken (PHTK). If you generated a PhunWallet, this is where you can paste in the ETH address you copied from the app. If you are using a third party wallet, please ensure it is a non-custodial wallet that can accept custom ERC-20 Tokens. Do NOT use an exchange address from Coinbase or others or you can potentially lose your tokens. If you have any questions as to whether your wallet is supported please email [email protected]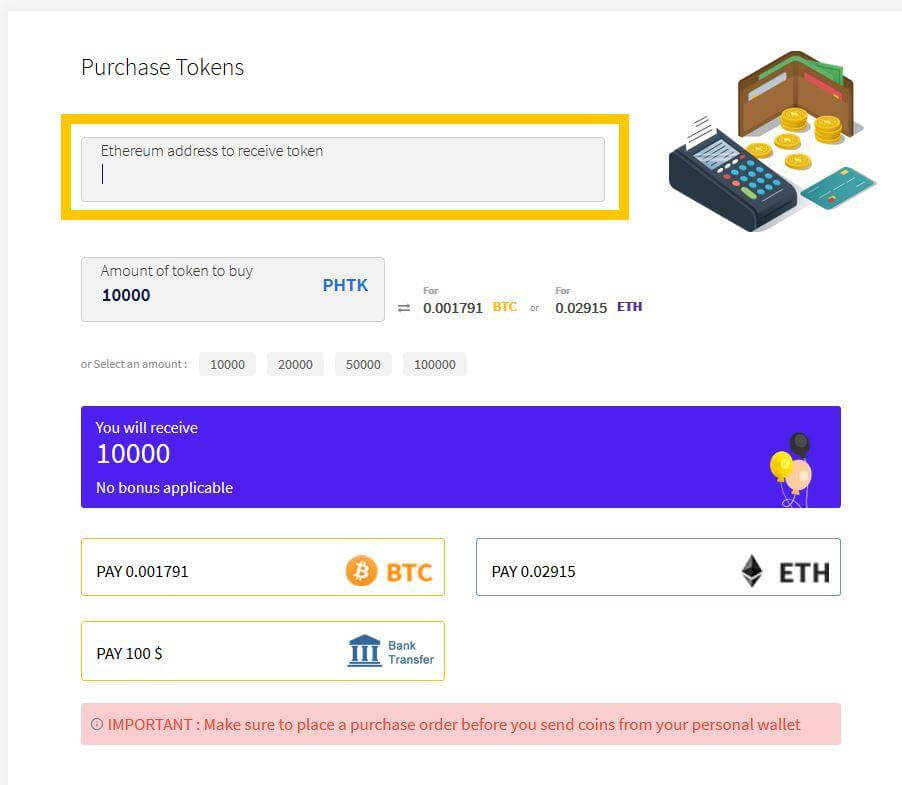 5
Select how many PHTK you would like to purchase. The minimum purchase amount is 10,000 PHTK ($100 USD).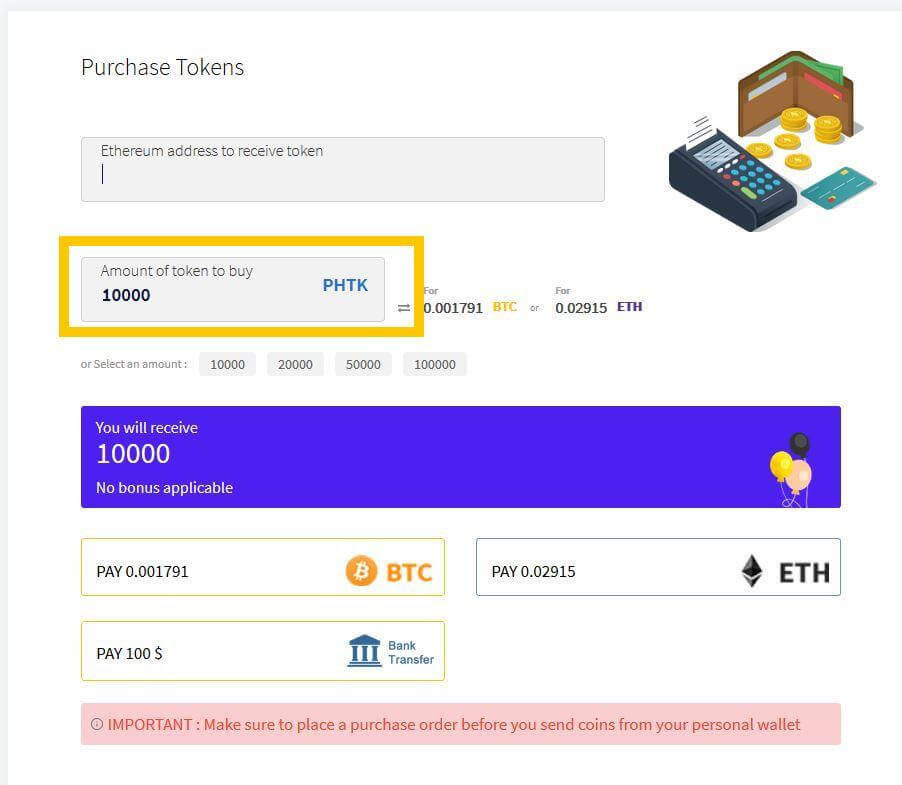 6
Select your payment method, and click on one of the payment sections. The following payment methods are accepted: Ethereum (ETH), Bitcoin (BTC) and USD wire transfers.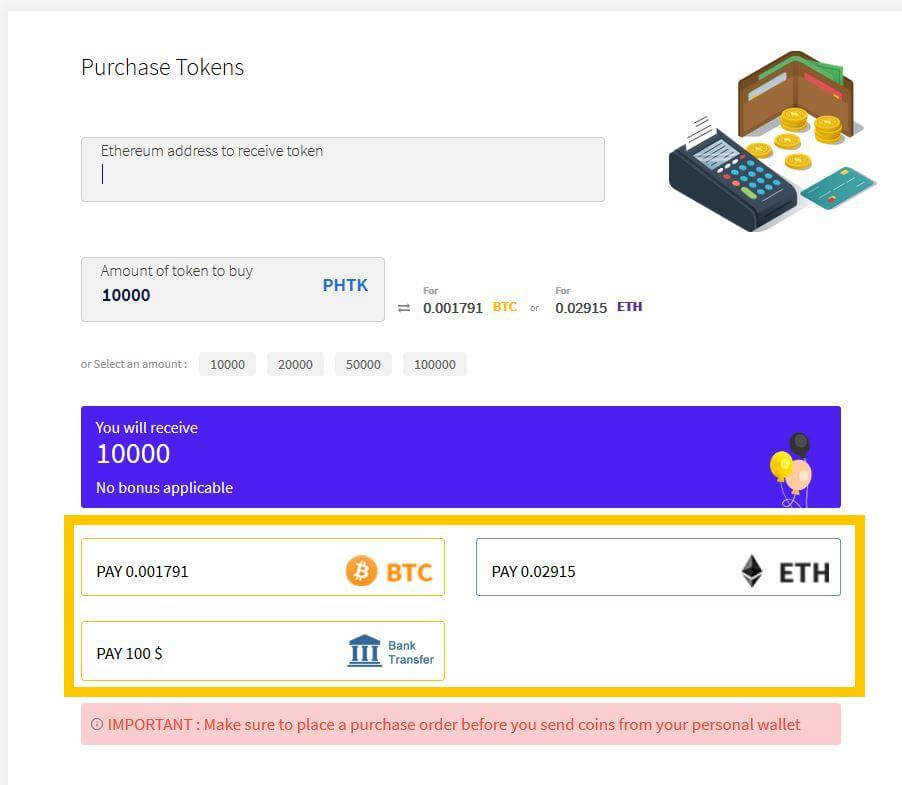 7
Depending on your payment method of choice, you will be given detailed instructions on how to submit your payment. Once payment is received, please allow 24-48 hours for your PHTK to be distributed. You will receive an email from [email protected] with status updates.
8
Once distributed, you will be able to confirm receipt by going to the wallet view of the PhunWallet app and seeing the new PhunToken value.