Multiple ways to
earn
You can earn PhunToken for activities such as answering surveys, watching videos, completing tasks or visiting POIs. You can also earn per referral with a custom link via buy.phuntoken.com
Get Referral Link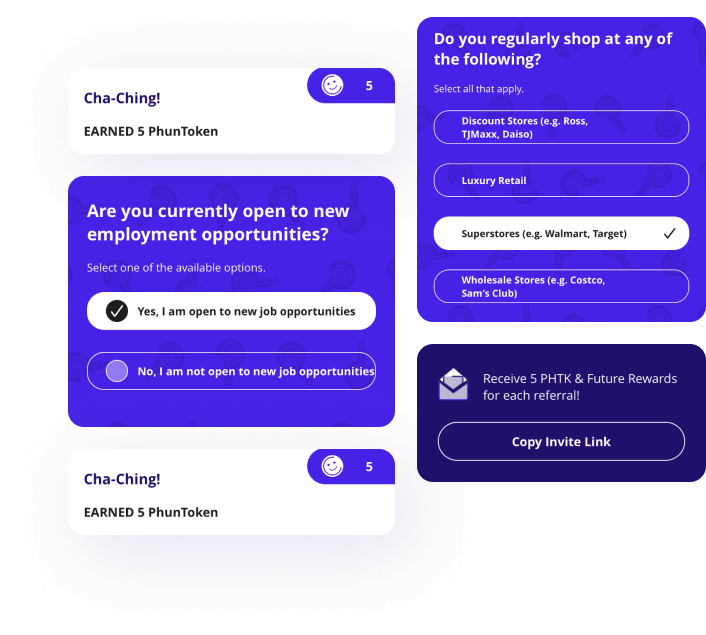 PhunToken rewards you
for being you.
The more you tell brands about who you are and what's important to you, the more valuable your data and relevant your engagement opportunities become.

You can also be rewarded for helping us build our community. Once logged into buy.phuntoken.com, you can retrieve your personal referral link which will ensure you receive a bonus for anyone you refer who makes a purchase. The more your refer, the more you earn.
Get your referral link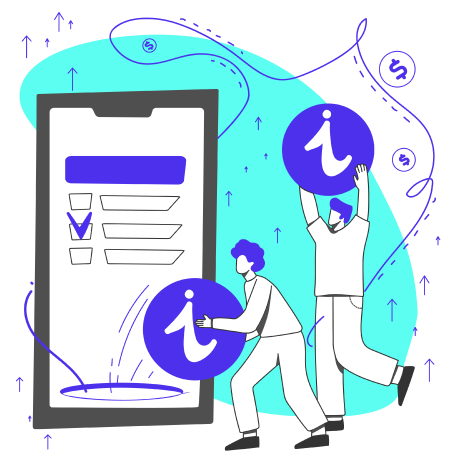 Build your data profile
The more you engage, the more valuable your data will become. Download PhunWallet today to get started.
Start building your profile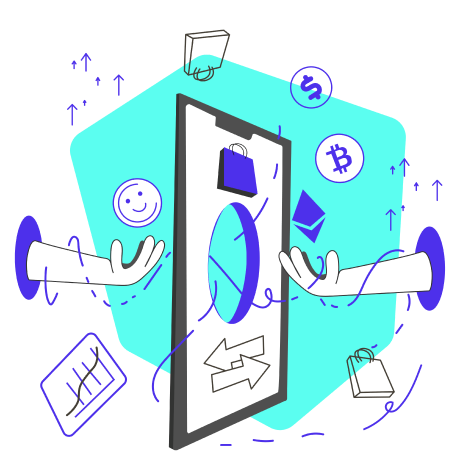 Skip the work, buy direct
You can purchase PhunToken with Ethereum (ETH), Bitcoin (BTC) or USD Wire Transfers. See current PhunToken price.
Purchase PHTK